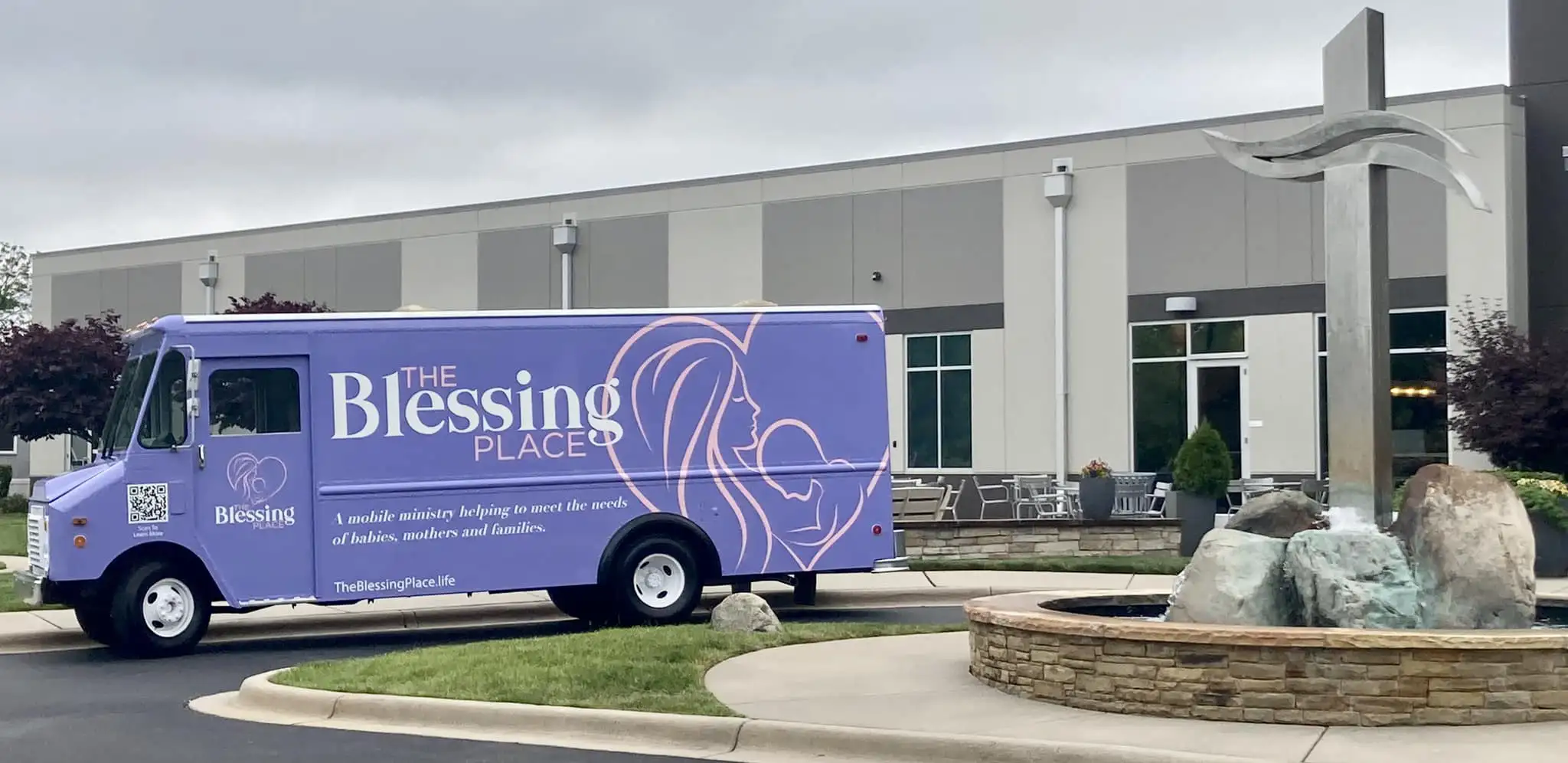 The Blessing Place is a mobile ministry outreach of Tiny Hands Ministries, Inc. to assist mothers & families who are facing unplanned pregnancies, economic need, or other crisis situations by providing maternity & baby clothing and other baby necessities through the first years of life.
This will be accomplished with a Mobile Ministry Vehicle, based in Concord, NC, that will allow us to work alone or alongside other existing local ministries and churches, and travel to surrounding areas to directly serve mothers, families and babies.
Who does The Blessing Place serve?
Mothers facing unplanned or crisis pregnancies – "Can't afford" is the most common verbalized reason when asked "Why do you want an abortion?"
Mothers in economic need
Individuals & Families that unexpectedly take on the adoptive parent or foster care role
Individuals & Families in crisis situations: sudden loss of a job or change in income, premature birth or other unexpected medical burdens, change in family dynamics, etc.
A young college student is facing an unplanned pregnancy. She is working to make ends meet and pay for school. She is considering terminating her pregnancy because in her current situation, she cannot afford the costs associated with a newborn baby...
The Blessing Place can help this young woman.
A mother is very excited about her pregnancy and her upcoming third child. The family is experiencing difficulty making ends meet due to her husband's recent job loss. She doesn't want to go to a crisis pregnancy center because she never dreamed of terminating her pregnancy - they just need help with diapers and clothing until another job can be found...
The Blessing Place can help this family.
A mom of a six month old baby is battling homelessness and drug dependency. The baby's grandparents have stepped into the role of caring for the child. They don't have the needed items for the child and have limited resources to obtain them...
The Blessing Place can help these grandparents.
A young married couple is expecting their first child. The baby is born three months early and survives with a lengthy hospital stay. Overwhelmed with medical expenses, they just don't have the needed items when the baby is ready to come home...
The Blessing Place can help these new parents.